First Time Condo Buyers - 4 Tips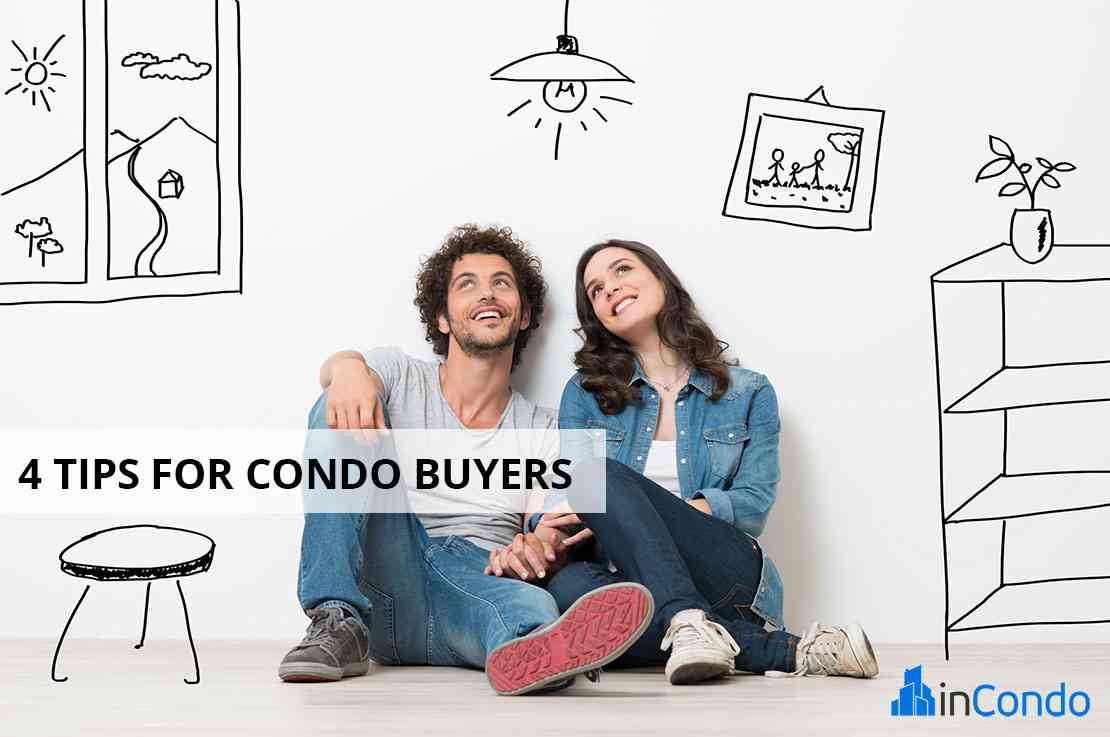 Congratulations! You have worked so hard waiting for this moment and now you are finally ready to take the plunge into condo ownership. Although this time is very new and exciting, it can also be unfamiliar and overwhelming. To ensure that you remain in control, it is important to develop realistic expectations for your first home and new responsibilities as a homeowner. Purchasing a property is a huge commitment as well as a longer-term investment and each person's circumstances are individual and different. Here are a few tips when buying your first condo:
Affordability
One of the most common mistakes that first-time buyers make is over-assume how much they can actually afford. It is imperative that you take the time to meet with a professional mortgage broker or your bank to assess your financial position. You will become informed on everything from your savings account, credit rating and will ultimately receive a mortgage pre-approval. This abundance of critical information will help you determine what you can afford, keeping in mind a security buffer for unexpected future expenses.
Cost
Undoubtedly, the purchase price of your new home is by far your greatest cost. However, it is important to note that the costs of homeownership do not end here. Many first-time buyers make the mistake of not setting aside additional money to cover involved closing costs including: land transfer tax, lawyer fees, insurance, utility hook-up fees and home inspection fees, just to mention a few. Remember to keep these additional costs in mind and add them to your home affordability budget to avoid unwanted financial trouble.
Location
Today more than ever, proximity to transportation routes has become critical as we strive to decrease our commute times in our busy schedules. With gas prices consistently on the rise, many individuals are placing a high importance on proximity to public transit. Other than the convenience of transportation at your doorstep, appealing gems to keep in mind include nearby shopping, dining and entertainment venues, as well as proximity to schools, hospitals and public services. Mississauga condo living has become a prime choice for many individuals and families who appreciate the accessibility to transportation highways (401, 403, 407, 410 & QEW), public transit (Square One GO Bus Terminal, Mississauga City Centre Transit Terminal & Hurontario LRT), as well as shopping, dining and entertainment within and surrounding the Square One Shopping Centre and the Erin Mills Town Centre.
Features & Amenities
Once you have determined what you can afford and where you want to live, you can finally begin to explore the fun part – condo features and amenities. First, you need to decide whether you want a pre-construction condo or a resale condo. Is there a specific condo development that caught your eye? You can then determine the size and layout of your unit. Are you interested in a bachelor, one bedroom, one bedroom plus den or a two bedroom? For many, interior finishes can also rank on top of the priority list. These finishes include stainless steel appliances, hardwood floors, granite or quartz kitchen countertops, etc. Finally, have you explored the various amenities that are available to condo owners in the different Mississauga condos, including swimming pools, exercise facilities, kid's play areas, outdoor terraces? The options and choices can be overwhelming, but with these few general condo-buying tips, you can be well on your way!
Taking a look at the newest Mississauga condo listings is a great place to start. If you would like us to assist you with your search, call us at 905-232-5500 - having an experienced condo professional on your side won't hurt. Happy home hunting!