Why a Condo? The Advantages of Condominium Ownership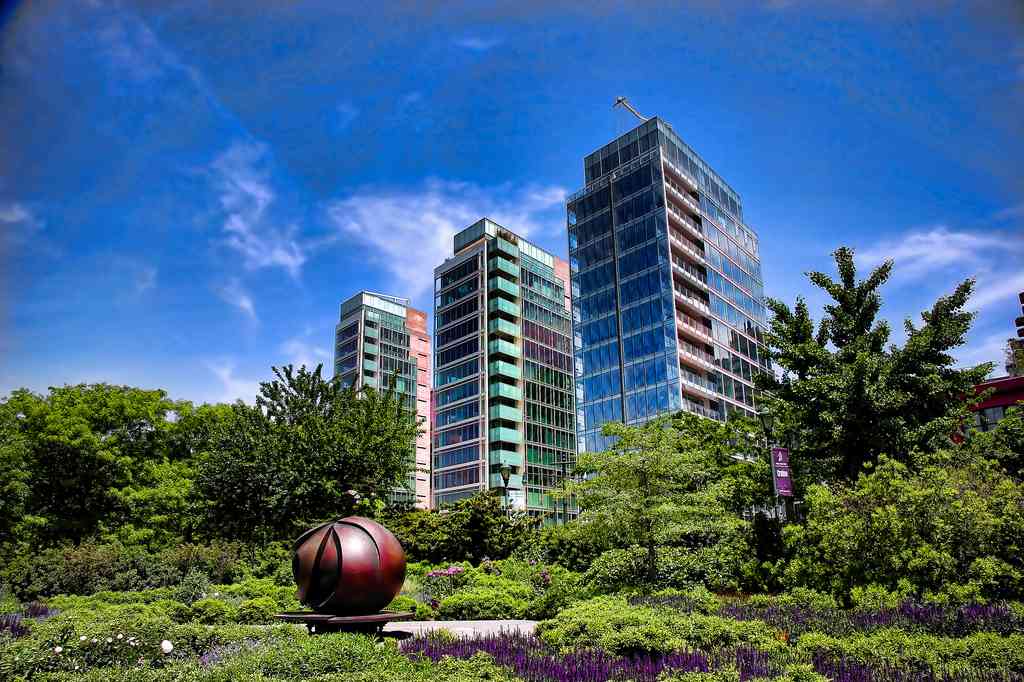 There are many reasons why people decide on the purchase of a condominium. For some, buying a condo means owning their very first starter home and entering the real estate ownership market for the very first time. For others, the purchase is strictly a committed capital investment. Still for others, it is the perfect downsizing option that offers endless social activities. Regardless of the reason for the decision, more and more Canadians are leaning towards this booming market. There are plenty of advantages in condominium ownership and you may find that this decision is the perfect one for you.
Price
With house prices steadily on the rise, the lower condominium prices appeal to many individuals, especially first time homeowners who take advantage of the lower rates, which allows them to enter the ownership market a little easier. When one compares the cost of renting an apartment roughly the same size, often the monthly upkeep is the same or slightly lower in a condo. Most importantly, when you make the decision to purchase a condo, you are investing in your own home and ultimately building equity. Take a quick peek at the prices of the latest Mississauga condo listings.
Amenities
Each condominium offers a variety of extras for relaxation and enjoyment, which are owned cooperatively by all homeowners. Amenities such as swimming pools, party rooms and exercise facilities have now become basic necessities of respectable condominium developments. Today's newest developments offer us unimaginable entertainment possibilities, including bowling lanes, saunas, whirlpools, movie screening rooms and rooftop patios equipped with BBQ areas and kids playgrounds.
Maintenance
One of the top reasons why individuals purchase a condo is to rid themselves of the responsibilities of exterior maintenance and the stress involving major maintenance repairs. Homeowners are required to pay a monthly maintenance fee, which covers a vast majority of property maintenance that is up kept by the condominium association, including but not limited to lawn care, gardening, roofing, painting, street cleaning and maintenance of the common areas. Imagine the convenience of owning a swimming pool and not being responsible for its upkeep and cleanliness.
Freedom to Renovate
The beauty of owning a condo is the freedom to make interior changes and enrichments to your unit. Unlike when renting an apartment, the condo homeowner is open to make any and all changes without permission from anyone. This remodeling can include the replacement of appliances, furniture, flooring, even restructuring the space by adding and removing walls. As long as your budget allows, the options really are endless…
Security
A condominium building provides an additional level of security for your home. With most developments equipped with a 24-hour concierge, entrance must first be granted through the main entrance and only later through your private door. Also, due to the large volume of residents, homeowners are likely to communicate suspicious activity and unfamiliar faces to one another. Many newer developments are now also investing in the newest surveillance technology to provide additional peace of mind to homeowners when they leave their units unattended.
Social Setting
Living in a condominium provides greater social opportunities in comparison to apartment and traditional home living, as most residents are homeowners and remain in their units for longer periods of time. This along with the sharing of amenities allows for the development of rich and long-lasting relationships.
Location
An attractive condo feature is its setting in an urban community with close walking proximity to shops, restaurants, entertainment points and office buildings. Many condominium developments are also strategically placed near major transportation routes. Taking a look for example at Mississauga's downtown core, the many Mississauga condo developments have created an enriched community with a sense of belonging and unity. The developments surround the Square One area, which booms with endless shopping, dining and entertainment experiences. A major positive civil amenity is Mississauga's Celebration Square, which offers the community infinite opportunities for interaction by hosting festivals, events, concerts, as well as daily activities and nightly fun.