Mississauga Takes Home the Emporis Skyscraper Award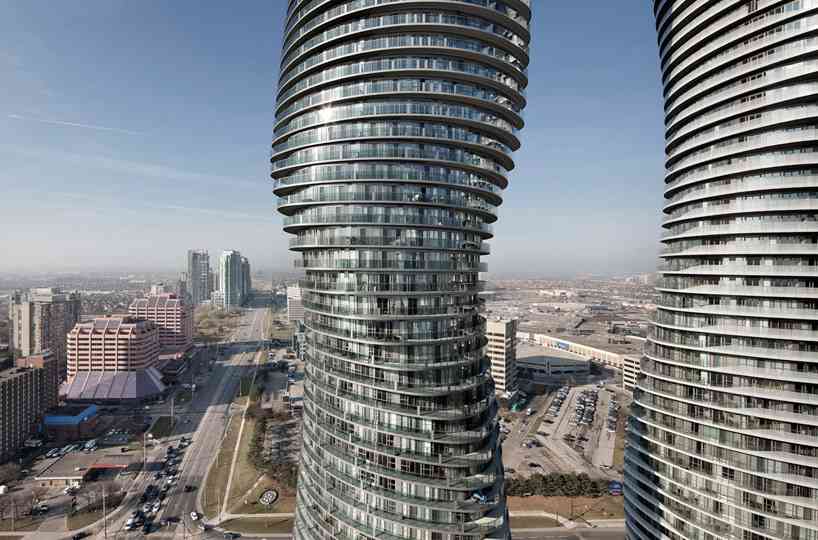 The Emporis Skyscraper Award is a prestigious, international honour granted on an annual basis to the finest new high-rise buildings, which stand tall at a minimum of 100 meters and have been completed during the previous calendar year. The award has been presented every year since 2000 and strives to recognize both the aesthetic and functional design of the towers. Last year's award was presented to 8 Spruce Street in New York City, also known as The Beekman or New York by Gehry, which was designed by architect Frank Gehry. The second place win was awarded to Kuwait's Al Hamra Tower and finally the United Arab Emirates Etihad Towers landed the third place title.
This year, a panel of international experts granted the world's most renowned award to Mississauga's very own Absolute World Towers, also known as the "Marilyn Monroe" towers. The towers ranked top marks, with a point score of 51 points, well above the 300 other global skyscrapers. The towers are part of the five-building Absolute City Centre development in the Square One core designed by Mad and Burka Architects. The structures standing tall at 158 and 176 metres won over the judges thanks to their intricate spiral design, which the panel explained is a "superb technical achievement".
Second place winner, scoring 45 points, is the United Arab Emirates' Al Bahr Towers designed by Aedas Architects. The panel of experts were fascinated by the tower's innovative approach to climate and design. Inspired by traditional Arab mashrabiya windows (sun and privacy screens), the outer face of the buildings rotates in response to the position of the sun, reducing the thermal energy within the buildings. The third place winner Burj Qatar, designed by Ateliers Jean Nouvel, scored top marks due to its exterior metal mesh design intended to provide protection from the sun, also inspired by mashrabiya windows.