Quick Facts
Floors: 33
Units: N/A
Completion: 2021
Maintenance: $0.57 PSF
Neighbourhood: Islington-City Centre West
Intersection: Hwy 427 & Gibbs Rd
One Bed Price: $414,000
Two Bed Price: $549,000

A fabled past, a stylish future. Edilcan proudly introduces Valhalla Town Square & Park Terraces at Valhalla Town Square. A brilliant, master-planned urban community, with three iconic towers clad in dark brick and glass & two boutique midrises connected by a glass encased bridge, rising majestically above a beautifully landscaped, European-inspired courtyard garden. The symphonic interplay of the vertical, horizontal and curvilinear will make Valhalla Town Square a landmark on the Etobicoke skyline.
Envisioned by award-winning landscape architect Claude Cormier, the central plaza will be the heart and soul of the community. A vibrant garden court landscaped with lush greenery, winding walkways, a children's play area, dog park and a spectacular podium with green roof. The streetscape will be enhanced with retail stores, planters and seating areas. A sculptural trellis covered in wisteria in the centre will be the Square's focal point, a place to mingle with neighbours and foster a sense of community.
Valhalla Town Square is a master-planned development within a 6.6 acre diverse, mixed-use residential community - an animated, pedestrian friendly and richly landscaped environment. The iconic towers, the podium and the central square together create a vibrant new destination - animating the community day and night with their stores, restaurants, and cafes. Valhalla Town Square will offer modern condominiums, spacious and private outdoor terraces, Edilcan's signature amenities and convenient retail right at your doorstep.
Developer Snapshot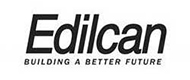 Edilcan Development Corporation
Edilcan has been a family-owned developer since the early 1950's, shaping Toronto's skyline with hundreds of buildings and over 10,000 homes for GTA r... Read More