Quick Facts
Floors: 40
Units: N/A
Completion: 2023
Maintenance: $0.60 PSF
Neighbourhood: Islington-City Centre West
Intersection: Hwy 427 / Gibbs Road

Welcome to Valhalla Town Square - South Tower!
Edilcan welcomes a new 40-storey tower at their 6.6 acre diverse, mixed-use residential community. With stunning lake/city views and private shuttle service to the subway and Sherway Gardens Mall, the South Tower is the epitome of Etobicoke's heritage.
Join us in welcoming the South Tower to Etobicoke's newest destination.
Coming SPRING 2021!
Developer Snapshot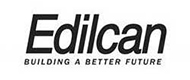 Edilcan Development Corporation
Edilcan has been a family-owned developer since the early 1950's, shaping Toronto's skyline with hundreds of buildings and over 10,000 homes for GTA r... Read More