Welcome to Realm Condos by ADI Developments!
Located in the ever thriving Alton Village neighbourhood of uptown Burlington, Realm will be the newest luxurious addition to the community. Appleby GO station is within walking distance, along with the Mapleview Centre, all of your shopping needs are only minutes away. Surrounded by copious amounts of green space, Realm provides a suburban escape from the hustle and bustle of downtown living. Modern design meets colour, form and texture, redefining the traditional condo experience.
A world of your own - Realm Condos.
Coming MAY 19th!
Developer Snapshot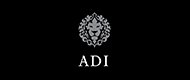 ADI Developments
ADI Developments specializes in every step of the development process - from planning to design, build, and management of commercial and residential r... Read More